We hold ourselves to the highest standard when it comes to the service we provide our clients. Our mission is to change the negative public perception of solicitors and to regain trust and respect. We want our clients to feel that while they do need expert legal advice that they're still in the driver's seat when it comes to their case. At Bernadette Barry & Co we believe it's all about you, the client. We know that it's no longer enough to know the law and apply it. Our firm sets itself apart by honing our skills in all areas of the law, not just in personal injury, so that we can deliver a stellar service to all of our clients.
So how will we achieve our mission? By "wowing" our clients with a unique client experience. Long after our clients have settled their case, they will remember us as not only the best solicitors they have ever come across, but also as the standard by which they judge every other service provider they  come into contact with. That is our hope, and the standard by which we measure ourselves.  We want our clients to feel so connected to us and our mission that they can confidently recommend us to their family and friends. It's important that we get the right results for our clients and for them to feel that they have been heard and understood. Above all else we want our clients to know that while they are at their most vulnerable we have their back.
About Bernadette Barry: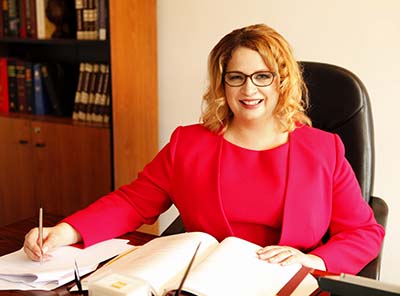 Since qualifying in 1998 I've worked exclusively in the area of personal injury. I don't take on any work from insurance companies. I only act for those who have been genuinely injured, people like you, so that they can get the compensation they deserve. I understand only too well the issues that you face if you have had an accident and the hoops that you must jump through.
Over the years I've acted for every type of personal injury claim from road traffic accidents to accidents at work. I've gained considerable experience in dealing with large catastrophic injury claims and in medical negligence. I work quickly and forensically when gathering evidence to support your claim as I know that without it you could lose your case.
Outside of work I love to travel and immerse myself in different cultures and experiences. I am happiest when I am creating things whether it be a craft project, or a special costume. I'm also a would be special effects make- up artist. No worries though, I won't be running away to Hollywood any time soon.  I like to get out into nature whenever I can. There's nothing more relaxing than a walk along the coast.
About Brian Doyle: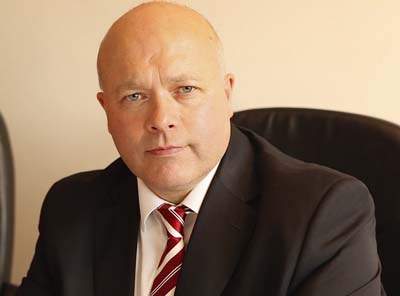 Brian hails from Coolock in Dublin. He began his legal career back in 1985 as a postal clerk in a large law firm. Law was not his first love, however. Like his older brothers before him Brian applied to the Gardai when he left school, but unlike his brothers he failed the eye sight test. Through hard work and determination he got a business and law degree, and then went on to qualify as a solicitor in 1998 while holding down a full time job.
Brian has a keen interest in commercial law and contracts, conveyancing and probate. However, he has more recently returned to his first love in a roundabout fashion. He is now a specialist in Garda compensation claims, helping those injured in the course of their duties.  He has also successfully acted for many Gardai in bullying and harassment claims in the workplace.
Brian has a very down to earth approach with clients, who feel at ease with him, so much so that they happily recommend him to their friends.
Out of the office, Brian likes immersing himself in DIY projects at home. He coaches the Under 11s local soccer team. He enjoys cycling and hill walking.